Workplace Performance Consulting helps your organization succeed
Researchers and experts agree that 75-80% of the factors that influence performance are environmentally rather than individually based. We can help you identify those factors and develop solutions that will improve your bottom line and maximize performance.
WPC is here to help you get from Good to GREAT! We use evidence based practices that can be applied to any scale – of any problem – in any industry – to improve performance and meet your organizational goals. When you are adding value, to your organization, your families and the society we live in, we ALL succeed. Your success drives us!
To guide clients to identify barriers to achieving organizational goals, determine options to reduce or remove those barriers and verify success through measurement!
To be the "The top of mind performance and learning consulting firm from Trenton to Ottawa."
Brett is the President of Workplace Performance Consulting and an Adjunct Graduate Professor at Boise State University.
He earned his Certified Performance Technologist (CPT) designation from the International Society for Performance Improvement (ISPI), Certified Training Development Professional (CTDP) from the Canadian Society of Training Development (CSTD), M.Sc. in Instructional and Performance Technology from Boise State University and B.Com. in Entrepreneurial Management from Royal Roads University.
Organizations We Work With
North American Transport Driving Academy
Canadian Forces Warfare Centre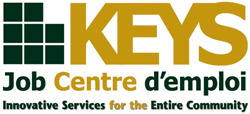 Change of Appointment Ceremony at CFMPA - Canadian Military Police